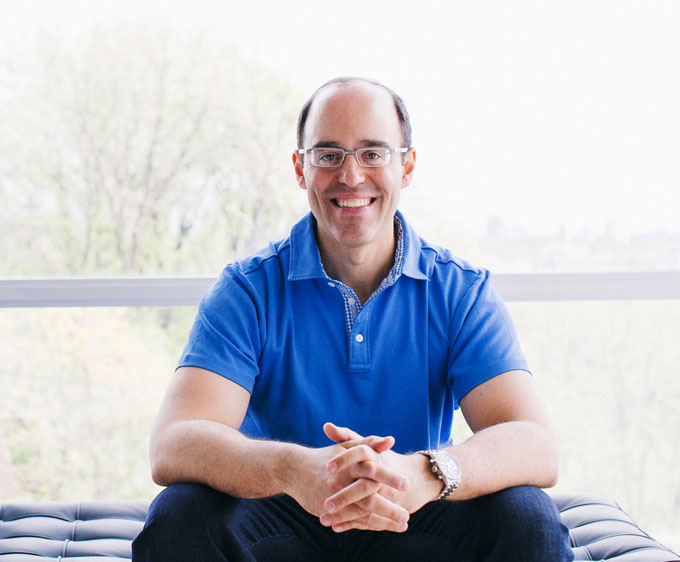 Jeff Wolfe
Vice President + Sales Representative
I look forward to connecting with you in person, but, in an effort to let you learn more about me, and to understand how I work and my approach, I have answered some frequently asked questions below. My more formal bio can be found on Linkedin. Should you have anything to ask or discuss, please contact me directly.
I look forward to working with you.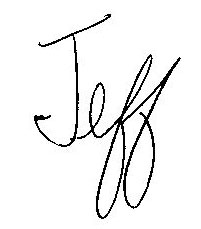 ---
An Interview with Jeff
Who are you + what do you do?
I have been in the commercial real estate industry for well over a decade. My practice ranges from commercial leasing to acquisitions and dispositions of all types of commercial real estate. Consequently, I have a vast and well established contact list.  In residential real estate it is always about "location, location, location"; well in commercial it is also "who you know".
I am a member of the Canadian Real Estate Association, Ontario Real Estate Association and Toronto Real Estate Board.  I am a supporter of United Jewish Appeal and various other charities and actively participate in community cycling fundraisers.
Who do you work with?
My clients include landlords looking for marketing expertise to lease their buildings, businesses looking for office space, industrial space and retail locations and clients looking to buy or sell commercial properties.  My experience with leasing, property management and redevelopment of shopping centres gives me the insight necessary to understand my client's needs and to ensure their best interests are always number one.
Should I use a commercial real estate broker or look for properties on my own?
Would you review a lease without a lawyer? Would you invest your life savings without a financial adviser?  Having a professional represent your best interests is key in a successful negotiation.
What can commercial brokers bring to the table?
Primarily, it removes the stress and confusion from the process. Commercial brokers are connected to landlords, other brokers/agents, and unlisted properties which will help you find the best property for your business.
What are some standard items I should know about when looking to lease commercial space?
Is the building going to be sold? Is there a demolition clause? Is the largest tenant moving out? How much free rent is standard for the type of deal considering? What is the landlord's reputation? Speak to other tenants in the building for their opinions.
How much does it cost for me to hire a broker?
With respect to leasing, 99% of the time, landlords pay the commission so it would be FREE to you.  It doesn't cost the tenant money but can SAVE tenants LOTS of money. When buying a commercial property, the seller pays the commission to the brokers.
Why can't I look on my own?
You already have a full time job.  Most of us don't have enough hours in the day for work and family, so why spend your days searching when a qualified commercial broker can find you what you really need? Negotiating a lease is very difficult and is a big commitment, and a few mistakes can lead to costly extras.
Why shouldn't I use a residential agent to help me with my commercial real estate requirements?
Residential agents are experienced with selling homes and usually do not have the experience necessary to complete a commercial deal. I have negotiated deals for clients who use residential agents and the clauses/knowledge/inventory is much different than residential real estate.
What does a residential agent do differently than a commercial agent?
From my experience, when a residential agent is representing a commercial client, the agent usually only searches for properties on MLS, but in commercial real estate, many properties (leasing or sales) are not listed there. They come instead from knowing the landlords/sellers and having relationships with them.
What type of questions should you ask your broker when looking to hire them?
How long have you been in the business? What areas do you specialize in? Do you have other experiences in real estate that have helped you in this role?  Can you provide references for me to call?
When should I start the process of looking for space to lease?
It depends on when you have to relocate from your current location. For a typical tenant, I usually recommend 6 months prior to lease expiry. The longer you wait to search for new space, the possibility exists for fewer options, less time to consider these options, potentially pay more for rent, will receive less in return, and may have to settle for less desirable space.
What is typical protocol when looking for a commercial broker?
Typical protocol is to sign a representation agreement. I am happy to send you a few listings after our initial conversation, however I would like a commitment from my future client that they will use me to represent them. Communication is key in any successful relationship and like a marriage, there should be a commitment between both parties to make this working relationship work.
How do I know how much space I need for my office?
It depends on the number of employees, number of offices/open areas you require, lunch room/kitchen, IT/server room, boardrooms, games area (typical with start-ups/software companies).
How should I choose the best location for my business?
You should always consider access to public transportation, amenities for staff (shopping, restaurants and gyms), if it's convenient for your clients, amenities in the building (high ceilings, lots of natural light, rooftop patio). Always look out for your employees as their happiness is paramount to the success of your business.
Is it important to plan beyond the term of my lease?
Definitely!  To help deal with the "unknown", when negotiating leases provide for expansion of your business, downsizing of your business, options to renew, and termination options.
Should I measure the space that I am considering?
Yes!  Always verify the landlord's square footage. Sophisticated landlords use space measurement companies to measure based on industry standards. Smaller landlords sometimes approximate square footage and even a small difference can translate into large savings.
How do I decide if I should sign a short term or longer term lease?
Shorter term leases typically lead to higher rental rates. Longer term leases lead to better rental rates, and more free rent/tenant inducements but if the economy contracts, you are still responsible for your lease commitment.
How do I know if the building systems and infrastructure will work?
It is imperative to have a team of professionals (architect, electrical/mechanical engineers) representing you as they will be in the best position to point out deficiencies in a building. You can also have the landlord be responsible for ensuring HVAC (heating, ventilation and air conditioning), roof, lighting, data, power and plumbing are maintained/repaired/replaced properly.
Should I have my insurance broker review insurance requirements?
Definitely! Provide the insurance clause from the lease to your insurance broker before signing a lease so you know if coverage is attainable and at what cost.
Do I need a lawyer?
Yes. A lease is a detailed document that has been created by a landlord's lawyer.  You need a competent real estate lawyer to review the lease (in conjunction with your broker) to ensure your best interests are represented.  Landlords negotiate offers to lease/leases every day for a living. You, who rarely participates in the market, should even the playing field by enlisting the services of your own advisors.
People talk about TMI (taxes, maintenance and insurance). What is this?
These are the costs used to run a commercial property. It is very important to understand operating expenses (what is included and excluded), signage costs, chargebacks and more.
Should I verify internet speed?
With the many newer commercial buildings in Toronto, landlords are installing the latest and greatest internet capabilities. While, there are many older buildings in the city that have older connections, it is imperative to understand IT needs prior to signing a binding agreement because if your business cannot operate in a specific type of building, it is the wrong building for you.
What sets you apart from others in the industry?
I have been in the industry for well over a decade. I have worked for small and large commercial real estate organizations. I have managed office buildings, retail shopping centres and industrial buildings. I have a very good understanding of the property management business which is very important for my clients to understand. The client is the person who will ultimately deal directly with the landlord on a day-to-day basis so they should fully understand everything before moving into a building.
What types of businesses do you typically work with?
I work with small, medium and large businesses. I have worked with many industries including and not limited to: dentists, lawyers, accountants, architects, recruiters, advertising businesses, not-for-profits, retailers (fitness studios, optometrists, restaurants) and industrial clients.
Why are you different from others in the real estate industry?
I return calls promptly, I'm punctual, honest, and have strong integrity. I am efficient, do what I say I am going to do, and always put my client's best interests first. I treat clients as I would want to be treated myself.  I am very active in social media where I can market and find properties for my clients.
Do you get involved in the legal paperwork?
I create and review all offers to lease for my clients. I do not pass anything along to my clients without fully reviewing it first. I give my suggestions and discuss all aspects of every agreement with my clients.
How do you find properties for clients?
I begin with an initial consultation so I can understand the client's needs. I am well connected in the industry and have a wide list of clients, tenants, landlords, and investors that I regularly work with. I use my vast network, and actually drive throughout the city to look around rather than relying only on MLS.
Once I find a suitable space for lease or purchase, what types of consultants can you refer to me?
I have a wide array of consultants I work with on a daily basis who can assist you with planning once you have a binding agreement.  I work with architects, designers, lawyers, IT professionals, contractors, insurance brokers and many more.
What are your interests?
I am very close with my family, and I treat all of my clients as though they are a part of my extended family. I have 3 kids, a great wife and wonderful parents. I am an exercise nut (I love spinning), love to travel, play golf, have been on a few charity cycling trips in Israel and love to be involved in philanthropy.