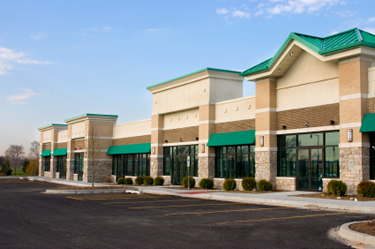 May has finally arrived!  I bet you never thought you would see sunshine and warmth after the winter/early spring we have had.   The continuing announcements of new condo developments, shopping centre expansions/renovations, new office tower developments and many retail store closures continues to make the commercial real estate industry interesting and robust.
Notable happenings in commercial real estate from April 2015:
The retail landscape has significantly changed in the past several months.  With Target closing up shop in Canada, being the most significant news in the retail industry since….Target announcing in 2011 it would be acquiring the leases of 189 Zellers stores.    Other retailers announcing closures recently, Future Shop, PF Changs, Sony, Mexx and more, leads us to believe that retail in Canada is different than operating stores in the US.  Online shopping, price conscious shoppers and product differences/availability offered by US retailers expanding to Canada has hurt many retailers.  The market is sophisticated in the great white north and customers are brand conscious and price focused.   High end retail is thriving (look no further than Bloor Street, Yorkdale, Square One and Sherway Gardens) enabling lots of expansion projects throughout Canada.  More mixed-used developments (with increasing amounts of retail) are being considered throughout Toronto (residential condos, retail and office space) which brings more potential consumers/business people to these bustling neighbourhoods.
Read More
As you look around the Toronto skyline you will undoubtedly see cranes everywhere.  Everybody knows about the condo boom but what about the office building boom…..There are approximately 114 class "A" buildings in downtown Toronto.  Eight former trophy properties in the downtown core including First Canadian Place and Scotia Plaza each have approximately 200,000 square feet of vacant space currently or becoming vacant in the near future.  Many corporations are relocating their offices to newer buildings that are LEED certified with a focus on water savings, energy efficiency, improved indoor air quality and green roofs.  Lower energy use, increased sunlight and better use of recyclable materials circles back to a business's social responsibility.  Supply of office space in the downtown core is outpacing demand 3:1.   Large corporations are the key drivers of the new office developments however, smaller businesses may or may not be planning to move into these new towers.  Many smaller corporations are concerned with their bottom line, not necessarily willing to shell out more rent to open offices in a LEED certified building.  Only time will tell (based on the vacancy rates in Toronto) how successful these new developments/filling the older office towers will be.
Read More 
Educating my clients on a day-to-day basis to ensure the entire commercial real estate process, from finding a space to finalizing negotiations, is smooth and simple is my most important role.  With that in mind, explaining somewhat complicated terminology while giving real world examples (from past experiences) ultimately should help my clients with their decisions.  A key term in the commercial real estate industry that many of my clients are not familiar with is the difference between useable and rentable square footage.  Useable square footage is the actual square footage of your premise (wall to wall).  There is a gross-up factor added to the useable square footage (building's shared space) that takes into consideration the common areas of the building (whether office, retail or industrial space) including lobbies, restrooms, stairwells, parking lot and common corridors.  In commercial real estate, rent is always calculated on rentable square footage.
Read More
As I am sure you can imagine, I receive many inquiries from those wanting to invest in commercial real estate/investment properties.  I often hear from clients/friends who want to "get into" the commercial real estate market.  Looking for investment properties isn't easy and requires substantial time and effort using a qualified broker who has knowledge of the industry and is connected to potential buyers/sellers.  Check out what Mark Gelfand, LL.B., from Kronis, Rotsztain, Margles, Cappel LLP wrote about Important Items to Consider When Purchasing Property.
Read More
Stay connected!